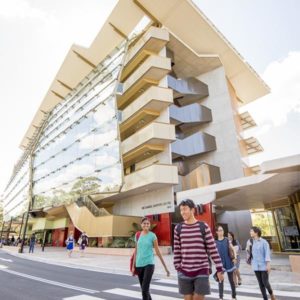 Home to world-class expertise in the environment, corporate sustainability, Asia and the emerging bio-sciences, Nathan is the original Griffith campus. With more than 13,900 students and situated in tranquil, native bushland on the edge of Toohey Forest, Nathan campus is a short walk or bus ride from our Mt Gravatt campus or a 10 minute drive from central Brisbane. Public transport connects the campus to Mt Gravatt, Garden City shopping centre and the Brisbane CBD.
The option to live on campus in six residential colleges, offering both fully-catered and self-catered accommodation appeals to many students. Students enjoy relaxing in campus cafes and bars, and have access to a bookshop, a general store, a post office, a computer shop, and banking and sporting facilities including a gym, squash courts, tennis courts and playing fields. Students can also access welfare, counselling and other support services.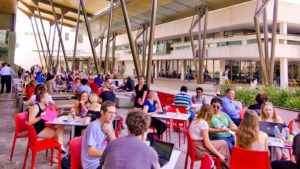 Courtesy Griffith University.